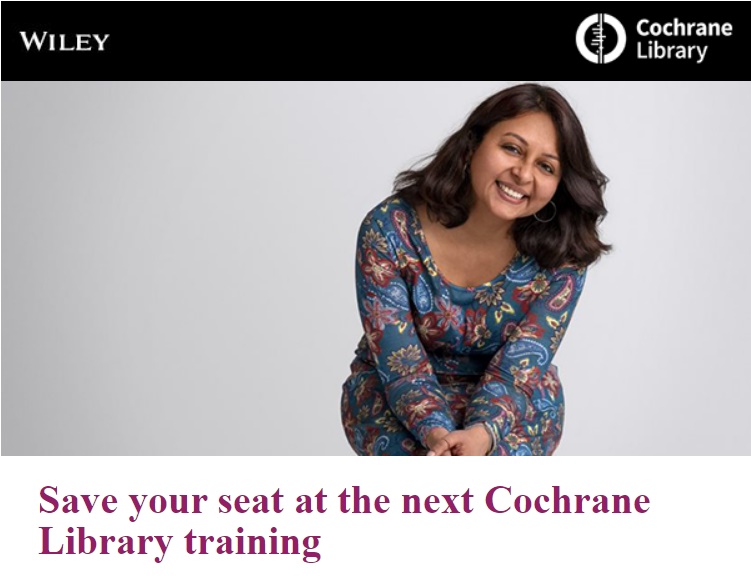 (Click the picture above to enter the registration page)
1.Practicing searches hands-on training for Asia
Time:2022/10/19(Wed) TW 14:30-15:30
Learn basic search, advanced search, PICO search, and MeSH – using practical exercises that demonstrate how to save you time and enhance your work.
2.How to get started with PICO search
Time:2022/11/02(Wed) TW 23:30-00:30
For users familiar with the Cochrane Library, practical examples will help you discover the benefits of PICO search, and how it compares to MeSH and Search Manager.
3.The Case: How to apply Cochrane evidence
Time:2022/11/03(Thu) TW 22:00-23:00
Join our 'journal club'-style session to discuss and learn how to apply Cochrane evidence in clinical scenarios.