The Seat Reservation System Guide
【Self-study Area】Library 4F (140 seats), Alumni Building 2F (198 seats), Student Dorm B1 (336 seats)
【Users】KMU students and faculty
【Rules】
The Seat Reservation System allows online booking within 14 days. Per person can reserve one seat at the same hour and totally up to 60 hours.
Please sign in within the reserved time (if you reserved 8:00-9:00, you can sign in from 8:00-9:00); only the computers in three self-study areas can be used for signing in. For the continual usage, it is necessary to sign in every 6 hours.

An overdue or absent reservation will be given a penalty point, users will be suspended use right 10 days when he or she has accumulated 30 points (hours).

If you have any questions, please contact librarians at the circulation desk (extension 2133*83 ;read@kmu.edu.tw).
【User Guide】
ID: Students or faculty ID

Password: same as e-learning system(Click here to reset password )
User Guide:
Reserve
Reserve Guide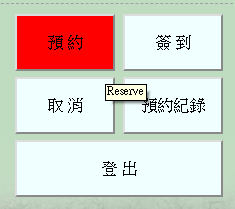 1. Click "預約"(Reserve)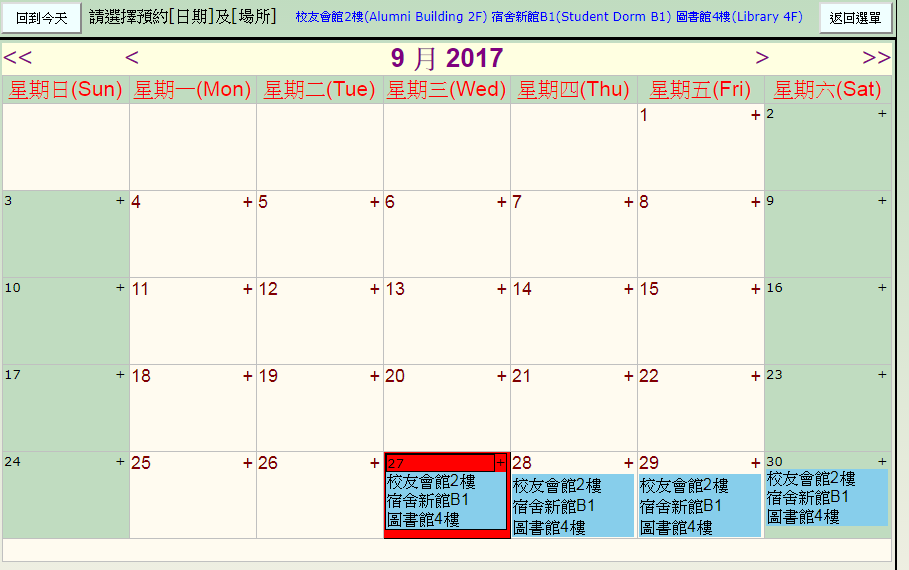 2. Select date and area
圖書館4F Library 4F
校友會館2F Alumni Building 2F
宿舍新館B1F Student Dorm B1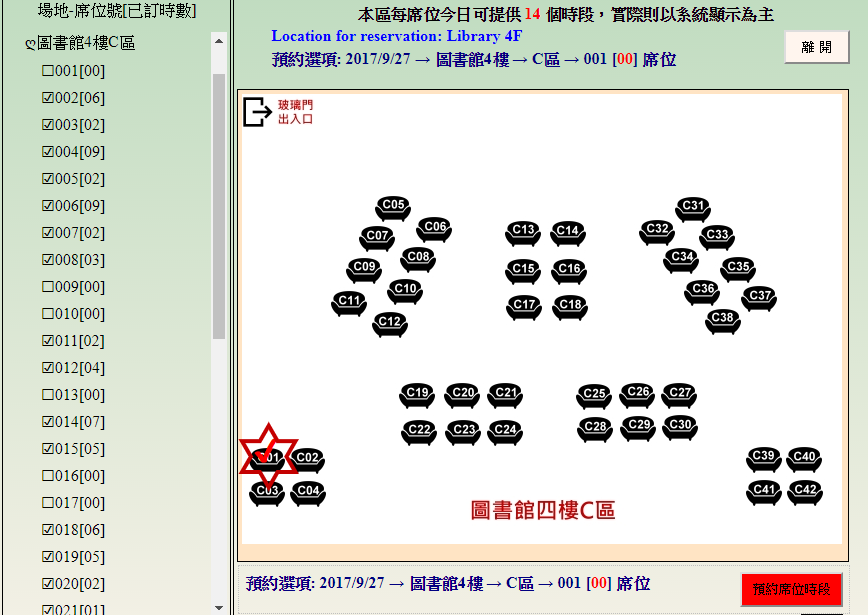 3. Select seat and click the right lower button "預約席位時段"(Reserve)
離開 Back (Right upper button)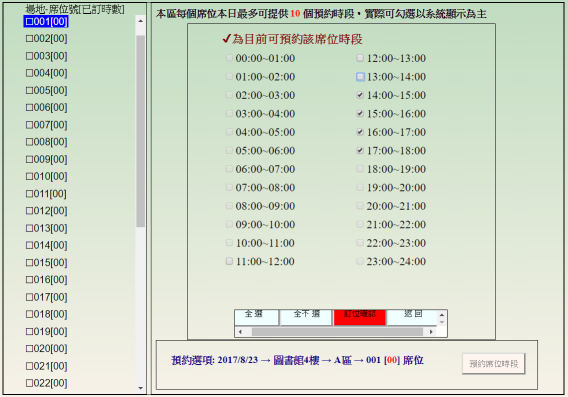 4. Select time and click the second right lower button "訂位確認"(Confirm)
全選 Select all
全不選 Select none

訂位確認 Confirm
返回 Back
---