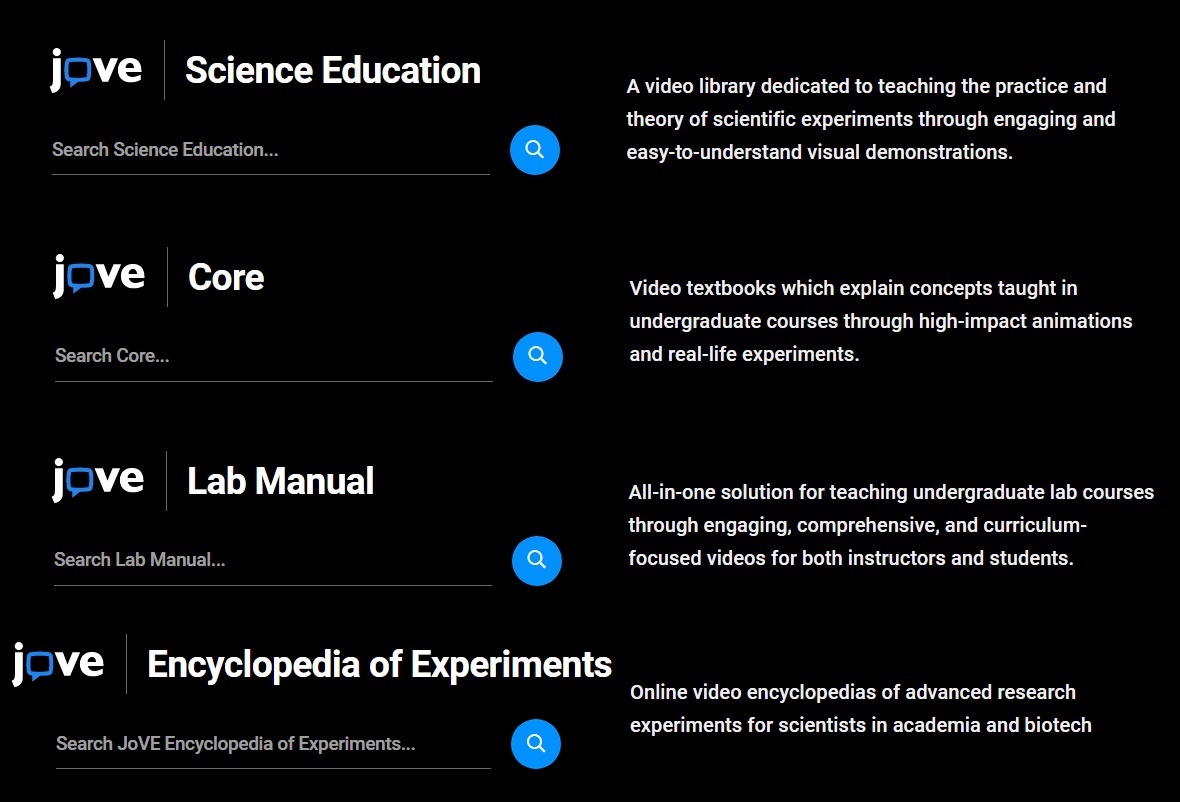 (Click the image above to enter the JoVE introduction videos)
JoVE is the world-leading producer and provider of science videos with the mission to improve scientific research and education. Millions of scientists, educators and students at thousands of universities, colleges, hospitals and biopharmaceutical companies worldwide use JoVE for their research, teaching and learning.
This trial includes:
Science Education DataBase
Basic Biology、Chemistry、Engineering、Advanced Biology、Physics、Psychology、Environmental Sciences、Clinical Skill.
JoVE Core
Biology、Social Psychology、Molecular Biology、Organic Chemistry、Statistics、Physics、Cell Biology.
JoVE Lab Manual: Biology & Chemistry
JoVE Encyclopedia of Experiments
Biology、Cancer Research.
Trial Period:Now~2022/07/01(Fri)